Structure Tech was established in 1987 and was purchased by Neil Saltzman in 1997. All of our inspectors are proud members of ASHI, the American Society of Home Inspectors.
Neil Saltzman | Reuben Saltzman | Barry Eliason | Duane Erickson | Milind Angolkar | George Ury | Nick Pickert | Wayne Rademacher | Greg Schmit | John Johnson | Patrick Brennan | Lisa Norbeck | Rick Norling | John Fitzgerald | Antonio Cedillo
Neil Saltzman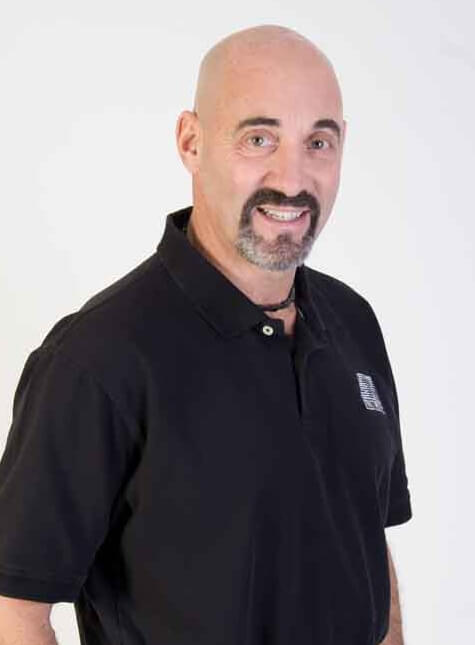 Neil began his career in the construction field at the age of 16 when his father secured a job for him on a commercial construction site. He continued working in construction for the next 20 years, taking time to get a B.S. in Forestry from the University of Minnesota.
After taking many building code classes and securing his professional certifications, Neil began his career in home inspections in 1990. In 1997, Neil purchased Structure Tech, and since then has developed an organization that is well respected by the real estate and home inspection community.
Besides his love of work, Neil spends time with his wife and four grown children whenever possible. He also enjoys weekends at the cabin fishing, water skiing, jet boating, hiking, 4-wheeling, and cross country skiing.
Neil lives in St. Louis Park, MN.
Professional Qualifications:
ASHI Certified Inspector
Past President (2004 – 2010), Minnesota Society of Housing Inspectors (MSHI)
Certified Building Inspector # 0868139, International Code Council
Member, Minnesota Association of Housing Code Officials
Licensed Minneapolis Truth-in-Sale of Housing Evaluator
Licensed Hopkins Truth-in-Housing Evaluator
Licensed Robbinsdale Point of Sale Evaluator
Licensed Bloomington Time-of-Sale Evaluator
Affiliate Member, Minneapolis Area Association of Realtors
Reuben Saltzman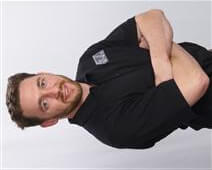 Reuben is a second generation home inspector with a passion for his work.  He grew up remodeling homes and learning about carpentry since he was old enough to hold a hammer.  Reuben has worked for Structure Tech since it was purchased by Neil in 1997, and is now co-owner of the company.
Reuben's favorite customers are the ones who have a lot of questions; he grew up thinking he was going to be a school teacher because he enjoyed teaching others so much.  In a sense, that's a lot of what home inspections are about, so Reuben truly does what he loves.
Reuben has an A.A. degree in liberal arts and has attended most of the Building Inspection Technology classes at North Hennepin Community College.
Reuben and his wife are the proud parents of two young childen, Cy Alexander and Lucy Nicole, and have a German Shepherd named Stanley.  With two young children Reuben doesn't have much free time, but he still tries to play disc golf as often as possible during the summer.
Reuben lives in Maple Grove, MN.
Professional Qualifications:
ASHI Certified Inspector
Member, Minnesota Society of Housing Inspectors (MSHI)
Licensed Minneapolis Truth-in-Sale of Housing Evaluator
Licensed Saint Paul Truth-in-Sale of Housing Evaluator
Licensed Maplewood Truth-in-Sale of Housing Evaluator
Licensed Hopkins Truth-in-Housing Evaluator
Licensed Robbinsdale Point of Sale Evaluator
Affiliate Member, Southern Twin Cities Association of Realtors
Blogs:
Reuben writes the Home Inspection Blog on this site
Guest author at Zillow
Guest author at Star Tribune Your Voices
Guest author at HomeSpotHQ
Guest author at HomesMSPblog.com.
Publications:
Reuben is a contributing author to the ASHI Reporter
Barry Eliason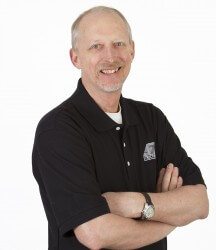 Barry's professional journey to the present began with the Arab oil embargo of the 1970s. Barry realized the importance of energy conservation and energy self-sufficiency and began to study architecture, construction technology and home energy conservation. After working for a few years as an energy auditor he studied and learned about home inspections. In 1990 he started his own home inspection company, Private Eye Inc.
In the late 90's Barry started hearing about moisture problems in newer, stucco clad houses around the country. He recommended moisture testing to his home inspection clients, but discovered there was no such service available in the Twin Cities. Sensing a business opportunity he received training in moisture intrusion testing and began adding moisture testing as an additional service. Much to his surprise, about 90% of the stucco homes built after the mid 80's that he tested were positive for moisture intrusion!
Since then Private Eye has tested thousands of homes for moisture. Although many of the earlier problems have been corrected in homes built today, there is still an unacceptable failure rate in stucco homes. Barry continues to be the local authority on moisture intrusion issues and has been included in multiple TV and newspaper stories. He speaks at realtor education meetings and home inspector conferences on the subject of moisture intrusion and moisture intrusion testing.
In 2014 Barry merged Private Eye with what he determined to be the best home inspection company in the Twin Cities, Structure Tech. Through Structure Tech Barry continues to perform home inspections and moisture testing as well as training for the next generation of home inspectors.
Barry lives in New Brighton with his wife Sandra. He is fortunate that his three grown daughters and five grand children all live close by. He likes to spend time with them all at the lake where he also enjoys fishing and driving his home made solar powered pontoon. Barry is an avid cross country skier and has completed many ski marathons including the Mora Vasaloppet and the Hayward, WI Birkebiner. In recent years he has gotten more serious about learning the guitar and plans on becoming a rock star in his next life.

Professional Qualifications:
ASHI Associate Member
Licensed Saint Paul Truth-In-Sale of Housing Evaluator
Licensed Minneapolis Truth-In-Sale of Housing Evaluator
Licensed Maplewood Truth-In-Sale of Housing Evaluator
EDI Certified Building Envelope Inspector, #MN-12
Certified Environmental Risk Assessor
Advanced Training Certification for Stucco Pro Moisture Scan Testing Protocol
Certificate of Completion number 1112, MoistureFree Warranty Inspection and Repair Training
Certified Building Science Thermographer
Level 1 EIFS inspector
Level 2 Building Envelope Inspector
Member, Minnesota Society of Housing Inspectors (MSHI)
Affiliate Member, Saint Paul Area Association of Realtors
Duane Erickson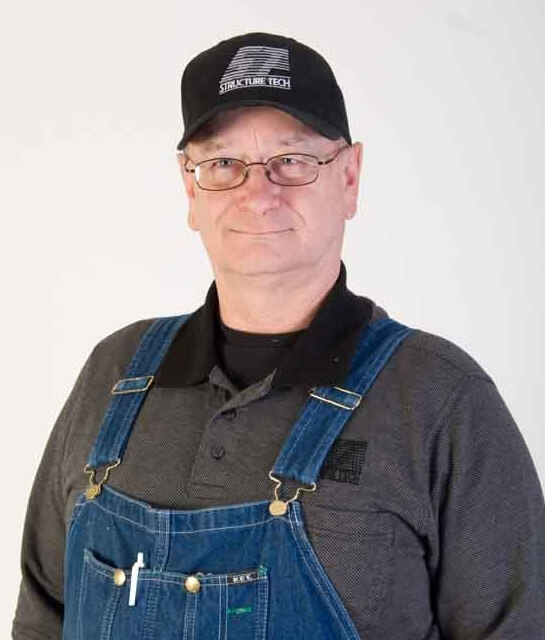 In 1974, Duane and his father built his first house, using permits and inspections. He did all of the work at the house except for the exterior grading. He found out that a good way to learn is to have the local building inspector tell you it's not right!
Duane lives in Delano, and has become a living legend in the western suburbs of the Twin Cities. If you're buying a big house in the western suburbs and you don't want any surprises, you call Duane. Duane has been inspecting full time with Structure Tech since 1996, and has earned himself a devout following of real estate agents and clients. We get a lot of calls from customers that remember Duane from their first home inspection in the '90s, and they want to make sure he's still around to do the inspection on their next house!
When not inspecting houses, Duane enjoys camping, hunting, fishing, and 4-wheeling with family.
Duane lives in Delano, MN.
Professional Qualifications:
Milind Angolkar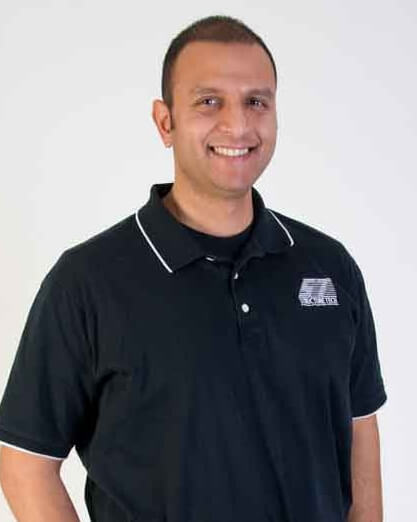 Milind has worked in the home improvement industry since 1994.  A background working with some of the largest names in home improvement built a strong base for Milind as a home inspector. A few of these previous jobs were Market Manager at Sherwin-Williams, Installation Coordinator at Home Depot, Service Coordinator at Pella Windows and Doors, and Project Manager at ICF Thermal Wall Structures, specializing in super-insulated foundation systems.
Milind believes that education, experience, a "nose" for the unusual, and understanding that building sciences are constantly evolving are the keys to a quality inspection.
When not inspecting houses or working on his own house, Milind spends his free time at the archery range, biking, golfing and skiing.
Milind lives in Bloomington, MN with his lovely wife, Charlie the dog, Oscar the cat, and their new daughter Ava Rae.
Professional Qualifications:
ASHI Certified Inspector
Licensed Saint Paul Truth-In-Sale of Housing Evaluator
Licensed Minneapolis Truth-In-Sale of Housing Evaluator
Licensed Maplewood Truth-In-Sale of Housing Evaluator
Licensed Bloomington Time-Of-Sale Evaluator
Licensed South Saint Paul Time-Of-Sale Evaluator
Level I Certified Thermographer
Member, Minnesota Society of Housing Inspectors (MSHI)
Affiliate Member, St Paul Area Association of Realtors
George Ury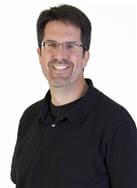 George is passionate about homes and has been lucky enough to turn that passion into a career. His friends and clients will tell you the same. He has spent the last ten years restoring his 1927 Craftsman style home in St. Paul because he wants to play his part in preserving a little piece of history. Not only is it a great place to live, it's proved to be an excellent laboratory for new technology, building techniques, and the perfect excuse to purchase a new tool.
When friends come to George's home, they know they're in for a tour. Whether it's to explain how the tankless water heater works, the benefits of additional attic insulation, or the importance of exterior grading, gutters, and down spouts, they politely listen, nod their heads, and probably think "I could use a little more wine…"

Professional Qualifications:
ASHI Certified Inspector
Licensed Minneapolis Truth-in-Sale of Housing Evaluator
Licensed Saint Paul Truth-in-Sale of Housing Evaluator
Licensed Bloomington Time-of-Sale Housing Evaluator
Member, Minnesota Society of Housing Inspectors (MSHI)
Affiliate Member, Minneapolis Area Association of Realtors
Nick Pickert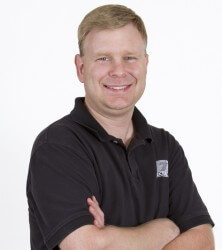 Nick grew up interested in architecture, devouring all the classes he could about architectural design. He owned a lawn care and landscape company for many years and is your go to guy for all outdoor landscape questions, including irrigation and low voltage lighting.
In his limited spare time, Nick loves to help at his church, spend time in his garden, go hunting, and watch NASCAR and football. Nick dreams some day of building his own log cabin with his family in the middle of 100 acres.
Nick lives in the Lake Minnetonka area with his wife, Melissa, and their four children, Jeffrey, Samantha, Carter and Elizabeth.
Professional Qualifications:
Wayne Rademacher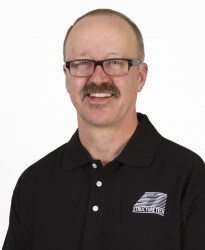 Wayne started remodeling work as a carpenter's assistant in college. He assisted with concrete work, additions, garages, boat houses and even building a basement under a house that never had a basement. He also worked with brother on a complete remodel of a home that was over 150 years old. After working in the airline business and remodeling his own homes for 25 years, Wayne completed an apprenticeship in the home inspection business in 2003 and began inspections on his own.
After a year of inspecting on his own, Wayne joined Private Eye Home Inspections in 2004. Besides home inspections, Wayne also has a great deal of experience in moisture testing homes, with over 1,100 moisture inspections through 2013.  Wayne continues to perform moisture intrusion inspections on homes through Private Eye, which was acquired by Structure Tech in 2014.
Wayne lives in South Minneapolis with his family.
Professional Qualifications:
Greg Schmit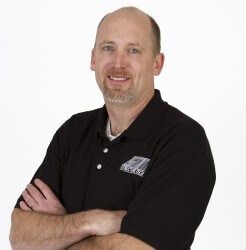 Greg has been in the construction industry since 1985. As a licensed general contractor, Greg has been involved with many aspects of building. Prior to joining Structure Tech, Greg owned and operated his own construction company, which took him from Florida to Colorado and then back home to the Minnetrista area. This gave him an easy transition into the home inspection world with Structure Tech, as they operate on the same principles of quality work and integrity that Greg does.
Greg uses both sides of his brain, as creating and playing music is what he does in his spare time. He loves all things relating to the world of old guitars.
Greg lives in St. Bonifacius with his wife Jody and four children, Eleanor, Gabrielle, Luke and Rosemary.

Professional Qualifications:
John Johnson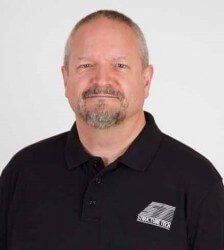 John's career in home inspections began about the same time as Neil's, in 1990. Over the years, their paths have crossed taking many of the same classes and courses together in addition to doing inspection work over the past couple of decades.
John has been a facility manager for large commercial and manufacturing facilities. His experience includes planning, overseeing and managing day to day operation, maintenance, and the remodeling, expansions and new construction of these facilities. He has been a life long learner and in 2010 was one of the first participants to complete the MnSCU Energy Resource Advisor certification course from Winona State University. John has a state of MN maintenance electricians license and 2nd class C engineers license and has worked the past several years as an estimator and project manager for a commercial plumbing contractor.
What John enjoys even more than learning is sharing his knowledge of buildings, how they work and how they can work better.

Professional Qualifications:
Patrick Brennan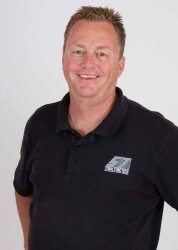 Patrick is a second-generation carpenter. He started working for his dad as a pre-teen and after high school he continued building for the next twenty-something years. Most of his experience has been with new house construction. He also has extensive experience in commercial work such as apartment buildings, assisted-living, multipurpose buildings and even large scale fertilizer elevators. If it's made out of wood chances are he has built it.
The pinnacle of his construction career was working for Charles Cudd as a project manager. There he worked side-by-side with the construction workers and the customers to build some of the nicest homes in the metro area. These experiences transfer very nicely into the home inspection business.
After the workday is done Patrick enjoys spending time with his wife and four kids doing all things family. On those rare occasions that he gets a minute to himself you can usually find him working on his yard or in the garden.

Professional Qualifications:
Lisa Norbeck

Lisa is a people person and if you call us once you will find out.    She has over 15 years of experience working in an office environment.    From a real estate office to a church to law firms.    Lisa graduated from Minnesota School of Business with her associate paralegal degree.
She lives in Ramsey with her three wonderful daughters and 2 little dogs.  With three girls and their busy schedules there isn't much free time but Lisa enjoys being outside gardening, going for walks, camping and biking.
Rick Norling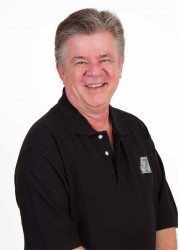 Rick Norling was one of the original founders of Stucture Tech, back in 1987. Rick and his business partner sold Structure Tech to Neil in 1997, but Rick has stayed in close contact with Neil and Reuben ever since, mostly helping out when needed during peak business times as a subcontractor.
Rick came back to work for Structure Tech part time in 2014, helping to answer the phones and schedule home inspections on Mondays.
Rick's full-time passion is Operation HighGround, an organization that he founded to identify and implement strategies to help Veterans with housing, employment, education, and transportation. For more information about Operation HighGround, click here: http://www.operationhighground.org/
John Fitzgerald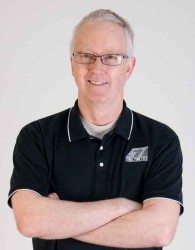 John Fitzgerald is Structure Tech's Principal Investigator and Quality Assurance Officer for radon testing.  John sets, picks up, and reads radon tests for Structure Tech, and is responsible for ensuring correct protocols are followed for all of our radon tests.  He has a twenty-five year background in managed health care as a contract manager negotiating reimbursement with physician groups.  John has a BS/BA – Finance degree from the University of Central Florida (Yes, that's ex-Viking quarterback Daunte Culpepper's alma mater).
John and wife Deborah have one daughter and are recent grand parents for the first time.  John enjoys both playing and restoring vintage drum sets — preferrably Ludwig and Sonor.
Professional Qualifications:
National Radon Proficiency Program (NRPP) Certified Residential Measurement Provider.  NRPP ID# 107380RT
Antonio Cedillo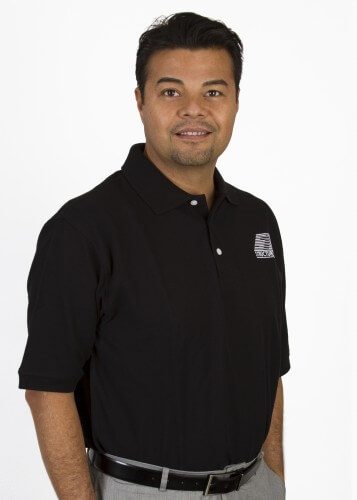 Antonio conducts moisture testing for Structure Tech's sister company, Private Eye Moisture Testing. Antonio grew up in Mexico, where he helped his father and grandfather build their own homes from the ground up. Since that time he still enjoys fixing and repairing anything he can get his hands on. He began working at Private Eye in 1998 doing moisture testing on stucco homes when the field was newly developing. Since that time the industry has grown in leaps and bounds and Antonio has taken advantage of the opportunity to continue to refine his moisture testing skills.
Antonio, his wife April and their daughter live in the Twin Cities. He enjoys pickup soccer games during the summer, traveling, water sports, camping in the BWCA, and tinkering in the garage at his workbench.