Welcome to Structure Tech
Radon is an odorless, colorless, tasteless radioactive gas formed by the disintegration of uranium and radium. Radon causes lung cancer, and is the number one cause of lung cancer among non-smokers in the United States. The EPA recommends that all homes be tested for radon gas, and so do we. We use continuous electronic monitors for testing, which gives accurate results in as little as 48 hours.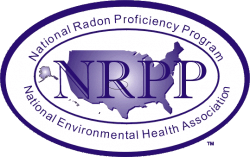 Why Test for Radon?
Radon-Resistant Construction In Minnesota
The basics of radon testing and mitigation systems
Six things to consider before testing for radon
The most common myths about radon
Radon concentration zip code look-up
Sellers Inspections
If you are a homeowner planning to sell your home, you may wish to have an inspection prior to placing your home on the market. This will give you a better understanding of conditions which may be discovered by the buyer's inspector, and give you an opportunity to make repairs that will put the house in better selling condition.
We also offer a significant discount if we do a seller's inspection and Truth-in-Housing Evaluation at the same time. You can read more about why seller's inspections are so important at Reuben's blog on seller's inspections.
Single Item Inspections
If you have a problem or concern about a single issue or area in your home,
we can help identify the problem and suggest actions for correction.
Single items may include:

frost in the attic, ice dams, roof leaks, basement water problems, cracks in foundations, settlement and movement of foundations, heating systems… and the list goes on.
Commercial Inspections
Structure Tech conducts professional evaluations of office buildings, restaurants, apartment buildings, warehouses, and other commercial buildings.
Mold Testing
Do you offer mold testing?
We offer swab testing and air sampling.  It takes two to three days to get the results. A mold test will identify what types of mold were present and the spore count at the exact moment in time that we took the test, and in that exact location. It does NOT say that mold is harmful or if there is a harmful level of mold present. A small percentage of the population has a severe reaction to certain types of mold.