Sewer inspections are important because any problems with the main sewer line are the financial responsibility of the owner. If there are problems with the sewer line that routine sewer cleaning won't solve, the repairs will be expensive.
No age of a home is immune to sewer problems. While it's unlikely, even new homes can have problems with the main building drain. As you might imagine, the potential for problems increases with the age of the home. If you're buying a new home, you probably don't need to spend your money on a sewer scan. If you're buying a century-old home, it's smart to have a sewer scan done. There is no clear dividing line between homes that should and shouldn't have a sewer scan performed. The decision will ultimately come down to the new home buyer's tolerance for risk.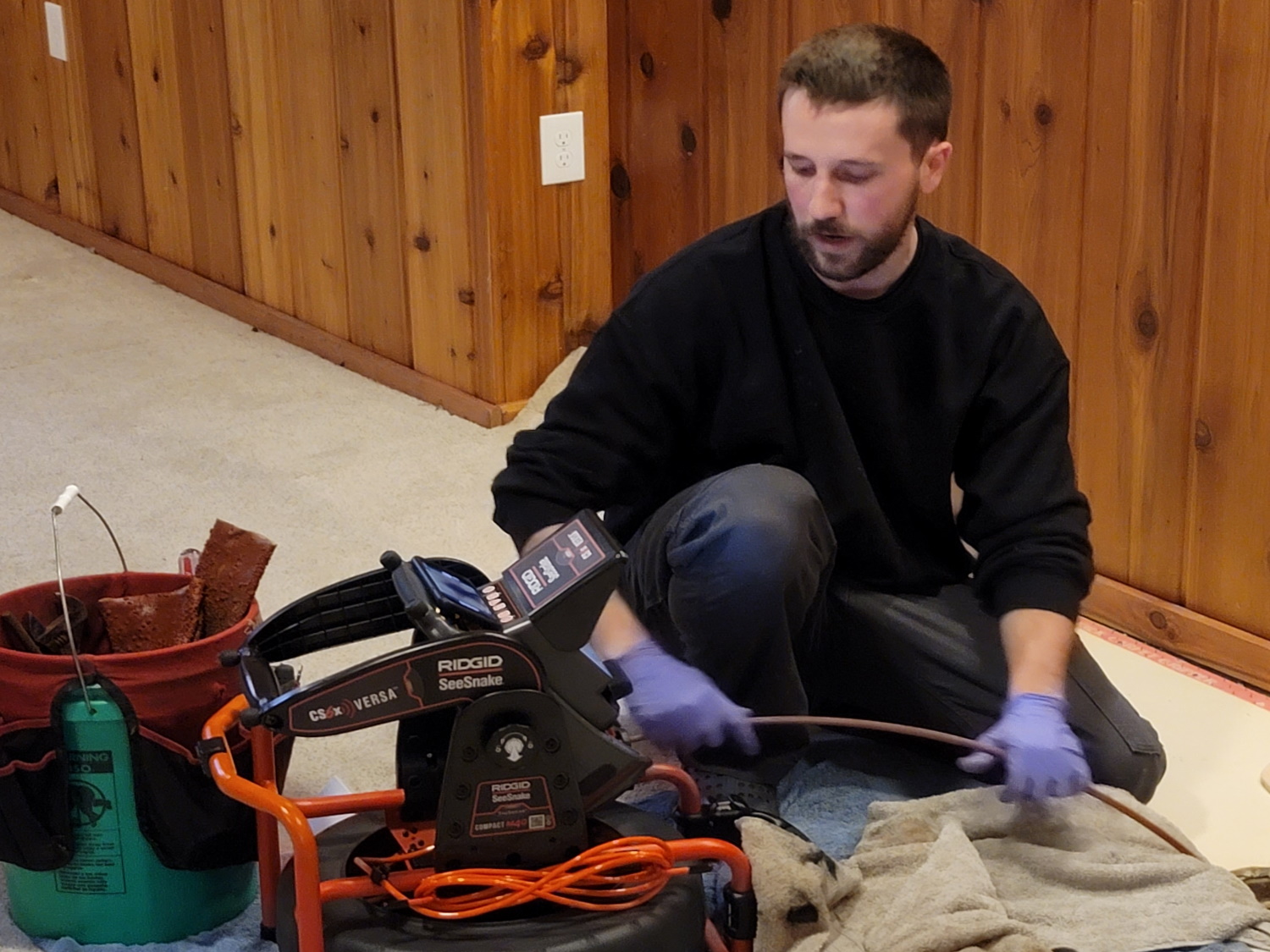 Sewer Inspection Expert
We partner with Inspection Services to conduct all of our sewer inspections. Sewer inspections are not considered to be intrusive inspections, as the property will be left in the same condition as it was when we arrived.
Every sewer scan includes a written report of our findings, as well as a digital video file of the scope. The fee for a sewer inspection is $225. Sewer inspections are scheduled through our office at the same time the home inspection is scheduled.
The video clip below shows a real sewer inspection on a sewer that is in good condition.